Veteran artist Senga Nengudi, known for her groundbreaking work, has won the 2023 Nasher Prize worth $100,000.
Senga Nengudi has been a prominent name in African-American sculpting for over five decades. She is perhaps best known for her "R.S.V.P." series, which first debuted in 1977. The series usually included pantyhose filled with sand and fixed at various spots at a location. The weight of the sand would stretch the pantyhose, creating surrealistic structures. Often, Nengudi would be a part of the sculpture, adding another dimension to the work. Over her long career, she has delved into many art mediums – including photography, film, performance, dance, and installation.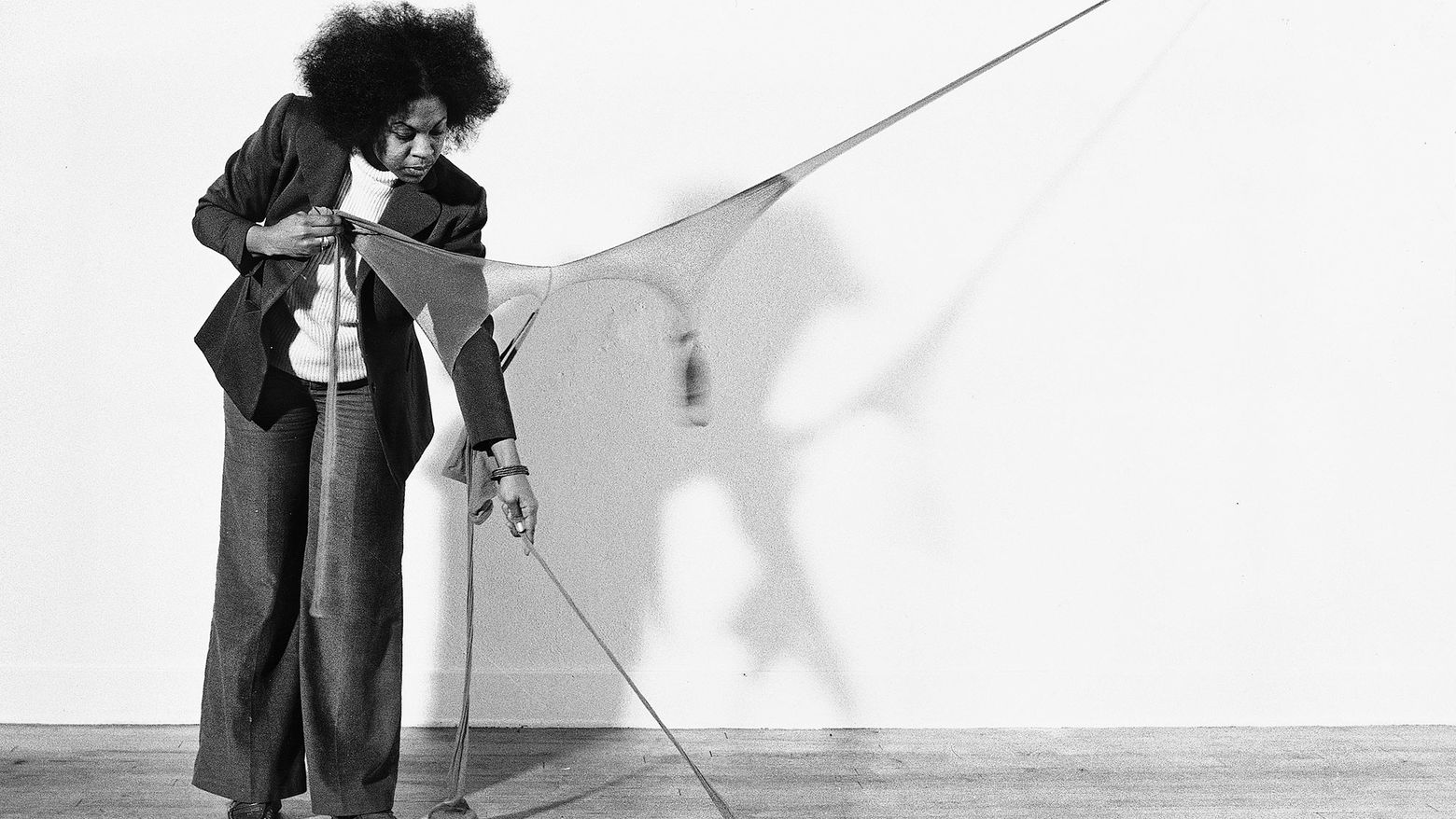 Nengudi has always preferred creativity over durability. In her own words: "An artist's supposed greatest desire is the making of objects that will last lifetimes for posterity after all. This has never been a priority for me. My purpose is to create an experience that will vibrate with the connecting thread." Nengudi's works started gaining appreciation last decade when it was featured in a 2011 exhibition at the Hammer Museum. Since then, she has featured at the 2017 Venice Biennale, the Museum of Modern Art in 2019, and was elected as a member of the American Academy of Arts and Sciences in 2020.
Also Read: Byzantine Mosaic From 6th Century Unearthed By Palestinian Farmer In Gaza
The Nasher Prize, given by the Nasher Sculpture Center in Dallas, was established in 2016. Its objective is to honor living artists in the field of sculpting. The candidates are nominated by curators, museums, and artists alike, and then selected by a chosen jury. Previous winners of the prize include Doris Salcedo, Isa Genzin, and Theaster Gates. As part of the prize, Nengudi will receive $100,000 prize money as well as a gala to feature her works.