The German state of Bavaria has announced the restitution of a 19th century Wopfner painting, looted by Nazis, to its rightful heirs.
The decision was made by the Bavarian State Painting Collections, one of the richest art collections in Germany. The painting in question is titled Fischerboote bei Frauenchiemsee, which was made by Austrian painter Joseph Wopfner in 1884. According to Neue Pinakothek (a Munich-based state run gallery), the painting was bought by Martin Bormann in 1924. Bormann was one of the most prominent Nazi party leaders and one of the names during the Nuremberg trials in 1945. It is assumed that Bormann intended to hang the painting in the Munich headquarters of the Third Reich.
The painting originally belonged to Abraham Adelsberger, who was a toy manufacturer and art collector based in Nuremberg. Before his death in 1940, he had named his son-in-law Alfred Isay as the heir to his art collection. While Isay took most of his collection with him when he fled to Amsterdam, he and his family lived under considerable pressure during the Nazi occupation. Apart from being deported to concentration camps, Isay was also forced to part ways with many of the artworks of his collection. It is assumed that the Wopfner painting was one of them.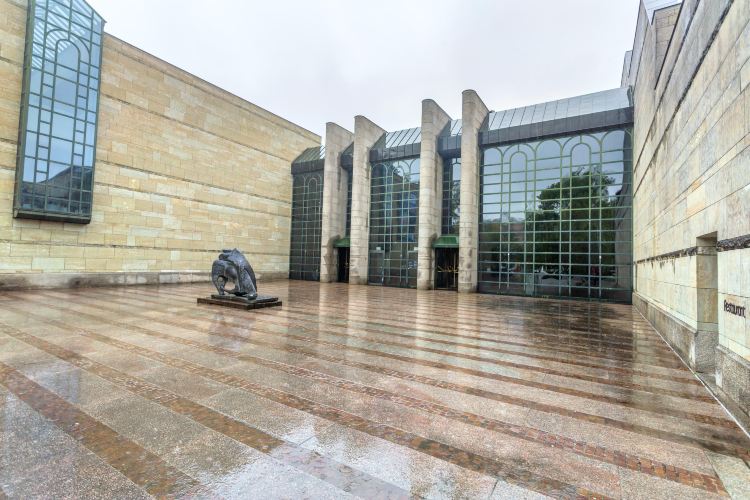 Speaking of the restitution, Bernd Sibler (Art Minister, Bavaria) recognized the hardships faced by the Adelsberger-Isay family during Nazi era and hoped the restitution would contribute towards some justice. The lawyers reperesenting the family in the matter, said that they hope this matter would help in spreading awareness around Nazi-looted art. The family also made it clear that they would continue re-claiming more of their lost art collection.
This is not the first time the Bavarian state has restituted artworks from its collection to former Jewish owners; in fact, it is the 20th instance.