The artist collective known as Frankfurter Hauptschule has claimed responsibility for stealing a Joseph Beuys work from Germany and taking it to Tanzania.
According to a news report published by German newspaper Süddeutsche Zeitung, the artist collective claimed to have stolen a 1985 Beuys work known as "Capri-Battery". The theft was supposed to have taken place on October 18 from an exhibition that was held in Oberhausen, Germany. The group also posted a video on YouTube which supposedly documents the entire heist.
As seen in the video, the artwork is then transported to Tanzania and given to the Iringa Boma Museum. Titled "Bad Beuys Go Africa", the heist by Frankfurter Hauptschule culminates with a message that says that the artwork is now on permanent display at the Tanzanian museum. The museum itself was located in what used to be a German military hospital.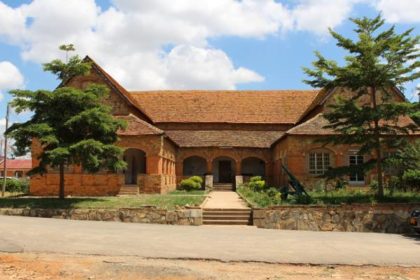 According to the group, this act was a "symbolic act of restitution" towards the former colony of Germany. The description mentions many cultural and artistic relics of the local Hehe tribe was stolen by the Germans during the colonial rule. Now, Capri-Battery will be displayed alongside those remaining relics.
The news report mentions that the theft of the artwork allegedly went unnoticed by the institution for many days. The work was given on a loan for the exhibition by the LWL Museum for Art and Culture, Münster. The museum was notified of the theft only on 22nd October and police are not investigating the matter.
Capri Battery is a collection of pieces made by Joseph Beuys while he was recovering from an illness on an island. Each piece comprises of a bulb and a lemon, both yellow in colour. The work conveyed the importance of renewable energy and sustainability.