Exiled Kurdish artist Zehra Doğan was arrested after smearing the walls of the Iranian Embassy in Berlin for a protest performance.
The video that captured her act was shared by Doğan herself and went viral on Monday. In the video, she could be seen outside the Iranian Embassy and smearing a red substance on the walls of the building. Doğan describes the substance as a mixture of "hair, henna and menstrual blood". She could be then seen being escorted by two policemen in a car and being taken away.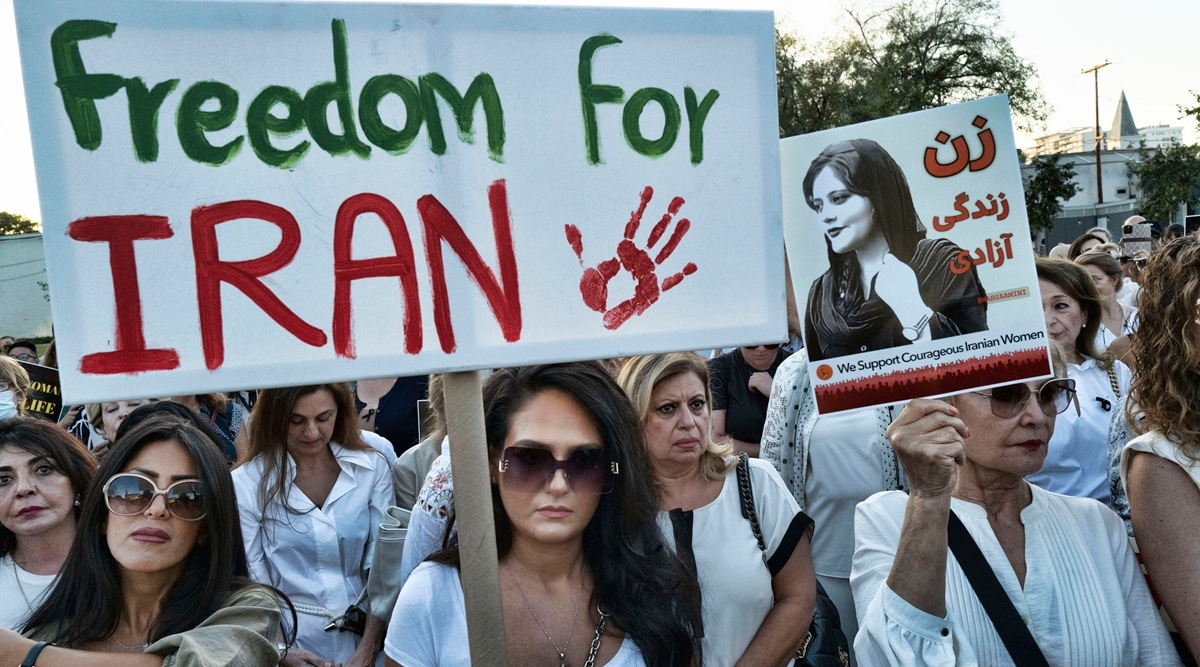 A spokesperson for Doğan has since informed that she was let go after being detained for a short while. Ulaş Yunus Tosun, the journalist who shot the incident, was also detained and later let go. However, the spokesperson added that while no punishment was given right now, it could change if the Iranian Embassy demanded action for defacing the property.
The act of Zehra Doğan was a form of protest against the death of Mahsa Amini, a 22-year-old woman who was allegedly killed under police brutality. Hailing from the Kurdish city of Saqquez, Amini was confronted by the Tehran police for not following the Iranian regime's dress code, and taken under detention. Later, she was reported dead on September 16. Her death has led to huge protests in Iran, mostly led by women. The protests have also gained support from the international community, with many in the art world hailing the movement.
Also Read: Ryan Foundation Apologizes, End Legal Dispute With KAWS Exhibition
In solidarity with the movement, Doğan wrote: "We are in front of them with what they curse; menstrual blood, henna, and hair. We are not alone, we are everywhere!" Zehra Doğan is well-known for her political activism. In 2017 she was arrested for criticizing the Turkish forces through a painting, and sentenced to 3 years of imprisonment.