A group of anonymous artists staged a protest against the death of Mahsa Amini in Iran at the Guggenheim Museum on Saturday.
The collective known as Anonymous Artists For Iran had the protest at the Guggenheim Museum in support of Mahsa Amini. From the top floor of the museum, the protestors unfurled 12 red flags. The flags had the image of Amini and the message "Women, Life, Freedom". In a later statement, the group called the protest a "call for action to support the current revolution in Iran." While the protest was held unannounced, it faced no objection from the museum authorities. The Guggenheim is yet to issue an official response to the incident.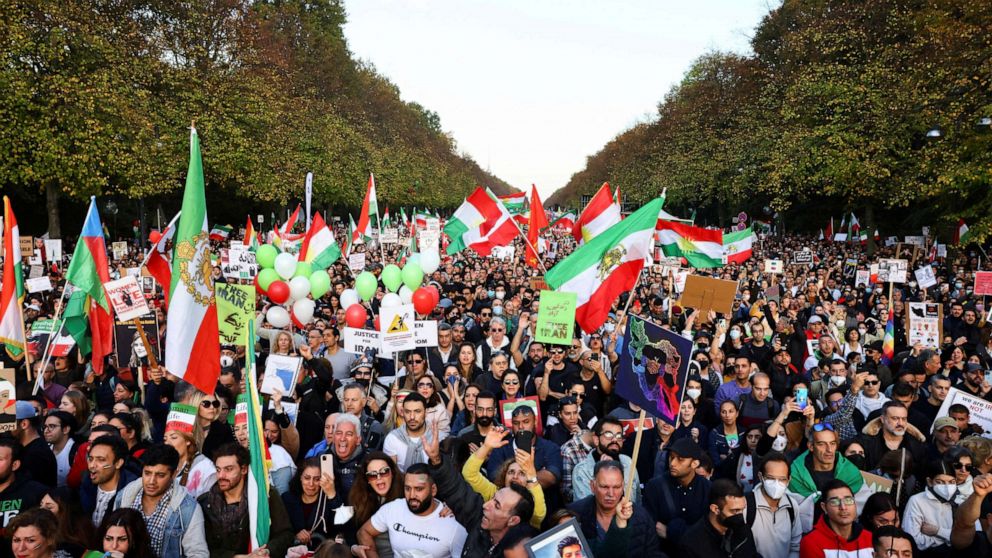 Mahsa Amini died last month in Tehran after being apprehended by Iranian police. Her family later alleged that she had died due to the torture she faced by the cops under detention. Her death sparked massive public outrage in Iran – one of the biggest in the country's history. The protests were mostly led by women who spoke against the Iranian regime and the excessive moral policing of women.
Read More: Kurdish Artist Arrested After Protesting Outside Iranian Embassy In Berlin
Internationally, however, responses to the incident have been timid. Public protests, like the one in Berlin a few days ago, have been few. Many Iranians based in other countries have highlighted the lack of response in the West to the "human rights crisis" in Iran. Artist Shirin Neshat, who has been frequently featured at Guggenheim, has also spoken about the silence in the art community over the protests. She applauded the protestors at Guggenheim, calling them "the conscience of the sleepy art world who cares little for Iranian women fighting for basic human rights and freedom." Meanwhile, protests in Iran have been going strong in the second month.