Samella Lewis, artist and writer who famously documented African-American art history, died at 98.
Museum of African American Art, Los Angeles, confirmed that Lewis died on Friday due to natural causes. Samella Lewis was a pioneer in writing about the history of Black American art – a field that was largely neglected by major institutions at that point. Her writings served as an inspiration for the next generation of Black artists and historians. Her works also shaped the way African-American art was studied in art institutions.
Samella Lewis is perhaps best known for Black Artists on Art (1969). The book compiled interviews with 150 Black artists, a perspective that was missing up until that point. After many major publishing houses refused to publish her book, Lewis set up her own publishing company – Contemporary Crafts – to publish her book.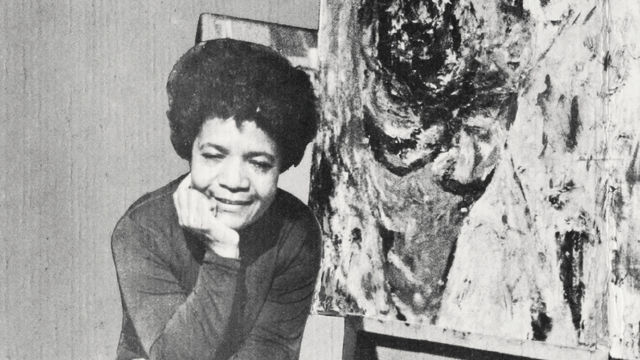 Her next major work was Art: African American (1978). It was an ambitious project that aimed to survey the entire history of African-American art history. This included the traditional crafts of African slaves in the 17th century to the art of Black artists in the 1970s. Despite her lack of resources, Lewis finished the work – which is today considered a seminal work in documenting African American art. Samella Lewis was also a gifted artist. Perhaps her most famous work is Field (1968) – a linocut print that shows a Black worker working beneath the blazing sun and raising his fist in the air. Royal Sacrifice (1969) is a painting that features a Black mother holding her child, while the Grim Reaper stands behind her.
In 2017, Samella Lewis wrote: "I don't get proud. I just do what I have to do, and it happens, and then I go to the next thing. Compiling those books about Black artists and writing the art history of African American art wasn't done for career objectives—it was a necessity."