Brooklyn-based artist Guadalupe Maravilla has been named as the second-ever winner of the prestigious Lise Wilhelmsen Award. Apart from the $100,000 prize money, he will also organize his own solo show at the Henie Onstad Kunstsenter, Norway in 2022.
Guadalupe Maravilla is a multidisciplinary artist, with his works covering struggles like trauma, illness, and displacement. His works look at how nature and sound play a role in the healing process of these internal wounds. The jury, in a statement announcing Maravilla as the winner, wrote:
"Maravilla's work is also far more than his life. Building on personal narratives but venturing far afield into pre-Columbian mythologies, collective memory, geopolitical history, and material culture, the artist constructs artworks that act."
The inspiration behind his work comes from his own life. Guadalupe Maravilla was born in 1976 in el Salvdaor. In the 1980s, when El Salvador was engulfed in a violent civil war, an 8-year Maravilla had to migrate alone to the USA. In 2011, at the age of 35, he was diagnosed with stage-three colon cancer. However, he fought through and defeated the condition by 2013. His struggle with displacement, loneliness, and illness inspired him to translate those experiences into art.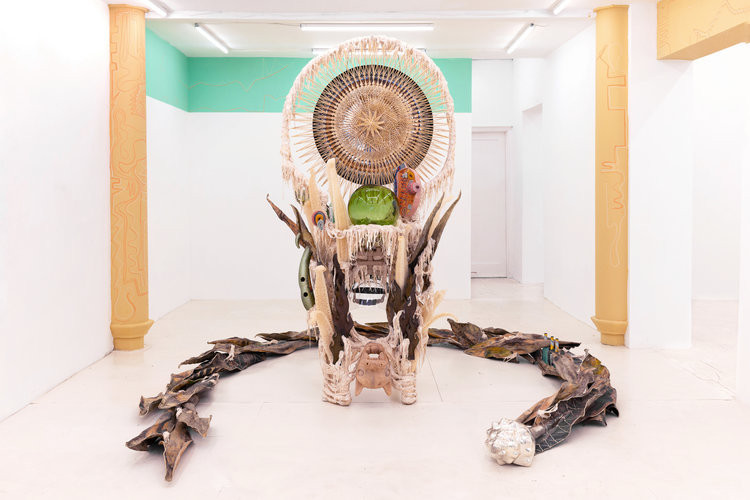 Recently, Guadalupe Maravilla was a part of a major exhibition at the Socrates Sculpture Park in Queens, New York. Titled "Planeta Abuelx", the exhibition saw new works from the artist that included medicinal herbs and staged sound baths. Maravilla was also one of the 15 recipients of the Latinx Artist Fellowship announced by the Ford Foundation and Mellon Foundation in July. For the Sep/Oct 2021 issue of Art In America, Maravilla made a print version of a "Retablo" painting. Currently, the artist is on view at the "Crip Time" exhibition in Frankfurt.