The Venice Biennale was a big success for Black women artists like Simone Leigh and Sonia Boyce, who bagged all the top awards at the event.
Leigh and Boyce won the Golden Lion awards – the highest awards given by the Venice Biennale. Simone Leigh won the award for her 16-foot tall sculpture Brick House (2019). Installed at the entrance of the Arsenale section, the sculpture is part of Cecelia Alemani's main show "The Milk Of Dreams". The sculpture, which draws from Batammaliba and Mousgoum styles, features a black, eyeless woman who blends with the structure of the house. Simone Leigh is also representing the United States at the country's national pavilion.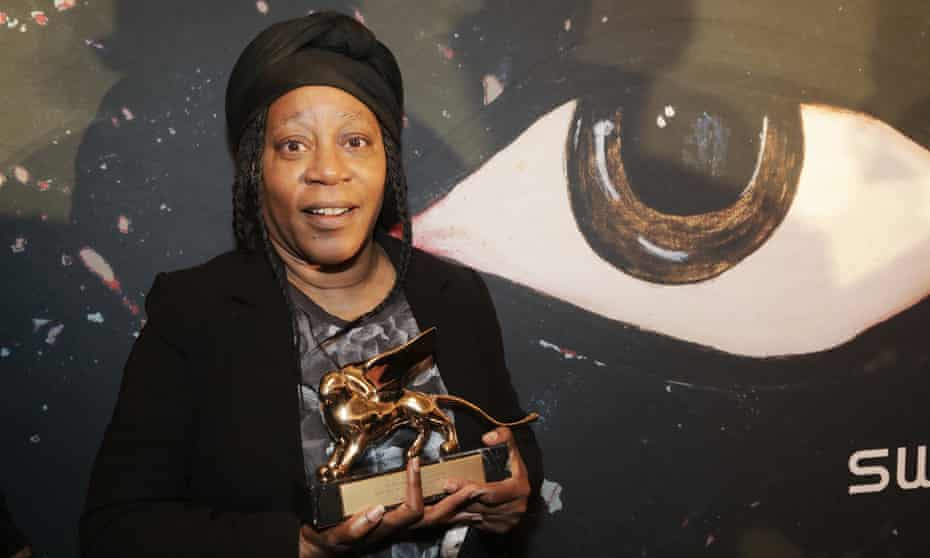 Sonia Boyce, on the other hand, won the Golden Lion for the British Pavillion which also focused on Black Women. Particularly, the pavilion focused on the contribution of black female artists which was largely overlooked in the history of the United Kingdom. Boyce uses videos, displays and other archival materials to bring five Black female music artists to life.
The Silver Lion for "promising young artist" was won by Ali Cherri for her installation Of Men And Gods And Mud (2022). The video installation uses the Merowe Dam in Sudan as a living creature who is connecting the past with the present. Shuvinai Ashoona and Lynn Hershman Leeson were given special mentions for their works at Alemani's exhibition. Zineb Sidra, who was one of the most talked-about names in the event, also received a special mention for her French and Ugandan pavillions. Last month, Katharina Fritsch and Cecilia Vicuna were awarded the Golden Lion for Lifetime Achievement awards.