Qatar has announced its intention to expand its cultural horizon with three new museums, including the anticipated Lusail Museum.
The plans for the museum were revealed on March 27 during the Doha Forum being held online. It was announced by Sheikha Al Mayassa bint Hamad bin Khalifa Al Thani, chairperson of the body supervising museums in Qatar.
The most anticipated one will be the Lusail Museum, which claims to house the most extensive collection of Orientalist art – be it paintings, sculptures, texts or photographs. The theme of the museum will cover the impact of the Middle East and Islamic art on the world – both within art and beyond it. The facility will be a four-story building spanning almost 560,000 square feet. Designed by Herzog & de Meuron, the museum will have auditoriums, exhibition halls, educational hubs and a library.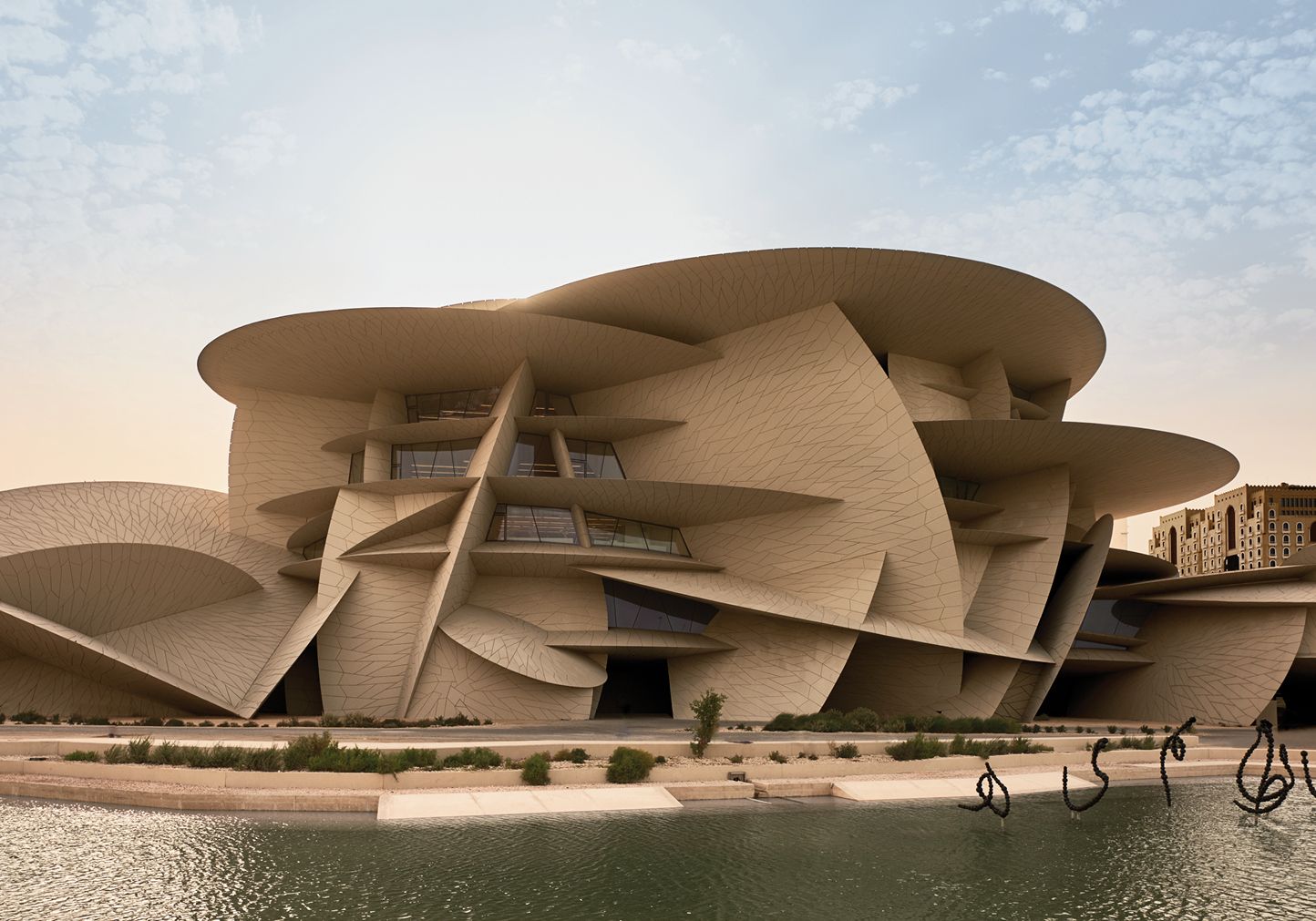 The Qatar Auto Museum, on the other hand, will exhibit the evolution of automobiles from their invention to the present day – as well as their impact on Qatar's society. It will be designed by the Office for Metropolitan Architecture. The third museum will be the Art Mill, an 861,000 square-foot campus dedicated to various performing arts and other creative exhibitions. The museum will be built by converting a flour mill in Doha into an art space. The plans to convert the mill into a museum were first announced in 2015, and a Chilean architectural firm was hired to renovate it.
Also Read: Ukraine Launches NFT Museum To Preserve Cultural Heritage
Over the last few years, Qatar has been investing heavily in art and culture to rise as a cultural hub in the Middle East. The National Museum of Art, one of the most ambitious museums in the country, was opened in 2019. With the upcoming Fifa football World Cup in November, the country is especially trying to project an image of rich culture and art.