The same day as his monument to Martin Luther King Jr. and his wife was unveiled, Pace Gallery announced Hank Willis Thomas would join them.
The news came via a newsletter from Pace Gallery, which was sent mere hours after the monument in Boston was unveiled. At the time, Thomas was attending the unveiling of the monument. He is the eighth artist to join the art giant in the last 12 months. It should be noted that Hank Willis Thomas was previously represented by Kayne Griffin until the Los Angeles gallery closed last year and merged with Pace.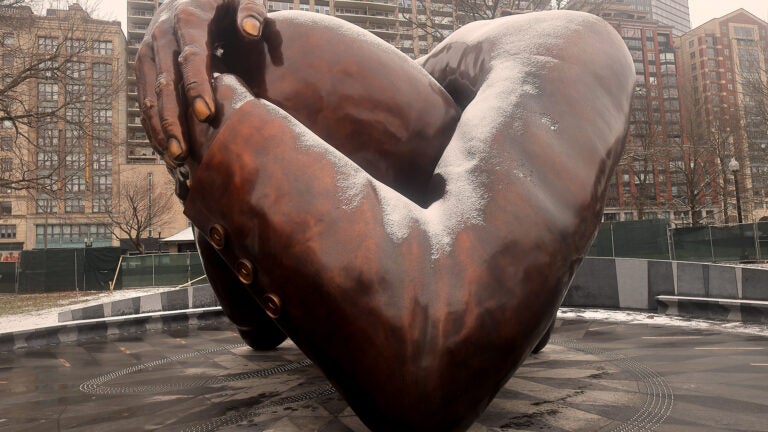 The monument in question is the Embrace Memorial, dedicated to Martin Luther King Jr. and his wife Coretta Scott King. The project began in 2016 and Hank Willis Thomas was selected among numerous artists. In Jan 2021, Thomas unveiled the design of the monument which was scheduled to be inaugurated in the fall of 2022 but was delayed. The 20×40 feet bronze sculpture features the disembodies arms of MLK and his wife in an embrace. The unveiling of the monument in Boston was attended by the city council and countless other people. However, some Boston residents have expressed concerns regarding the design of the sculpture.
Also Read: Indigenous Artist Lucinda Hinojos To Create Art For Superbowl LVII
Hank Willis Thomas won the Guggenheim Fellowship in 2018. He continues to be co-represented by the Jack Shainman Gallery which hosted his first solo show in 2006. Between 2019-2020, a survey of his works toured the U.S. In 2016, he also co-founded For Freedoms, a politically-active group of artists in the run of the U.S. Presidential elections.